"We're excited to announce the second digital currency settlement option for BitPay merchants: Bitcoin Cash."
On August 29, 2018, the Bitpay team posted an announcement on its official blog that the corporation is going that provide Bitcoin Cash settlement service.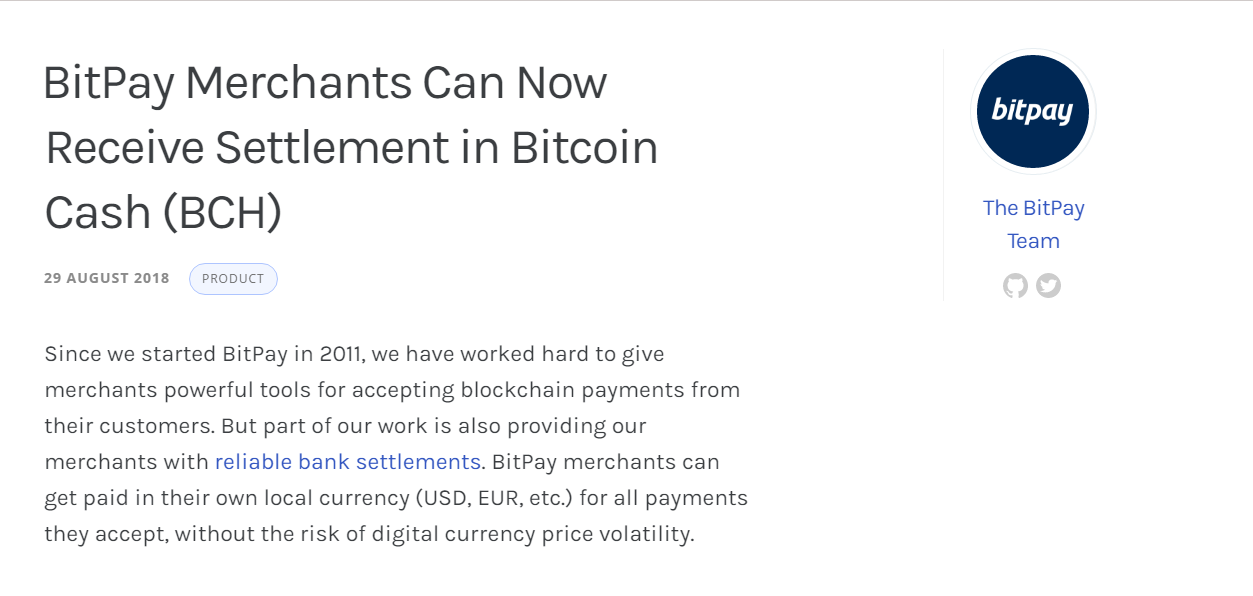 Before the release, Bitcoin Cash was criticized by experts for its poor performance in the past few months, with the trading volume of bitcoin cash in May decreased to $3.7m and BCH price to around $500.Therefore the launch of bitcoin cash settlement instrument may boost the number of merchants who pay the bill using the token and further drives up the bitcoin cash trading volume in the future.
As for the whole cryptocurrency market, the market tends to be highly fluctuated, with most of the cryptocurrencies rebound a little a minute ago but turns red at the press time. However, the price of bitcoin, which gets out of the dilemma of lingering around a little higher than $7000, and climbs up to $7200.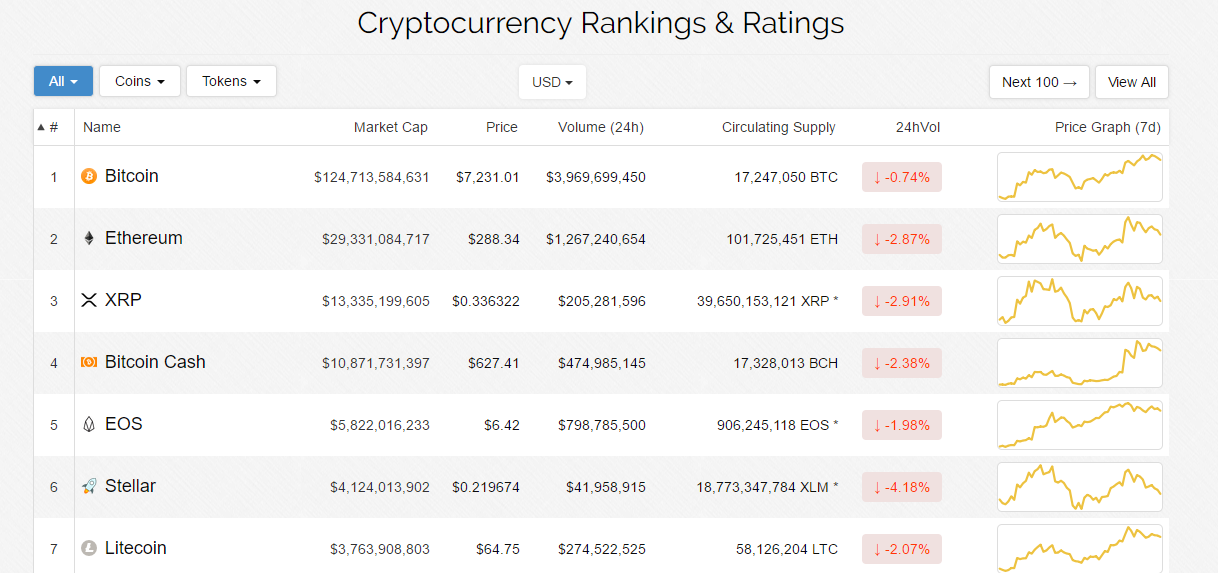 source from:www.citicoins.com